IAM National Pension Fund
Employer Trustee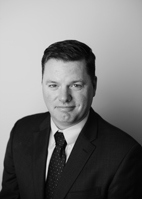 In July 2021 Jade Bader joined the Board of Trustees as an Employer Trustee for the IAM National 401(K) Fund.
Jade is a former Army Officer who has served in two tours of Iraq and was awarded with the Bronze Star. After serving in the military, he spent 15 years in the manufacturing and sales industry before becoming the General Manager of Equipment Depot's Chicago operations. Equipment Depot is America's largest independently operated material handling service, sales, and rental source. His operation includes members of both the IAMAW Mechanics Union Local 701 as well as Teamsters Local 705.
Jade earned his bachelor's degree in Physics from Western Illinois University and a master's degree in Organizational Leadership from Gonzaga. He also is a certified Project Management Professional.
Jade has two daughters who keep him busy with local orchestras and travel softball.